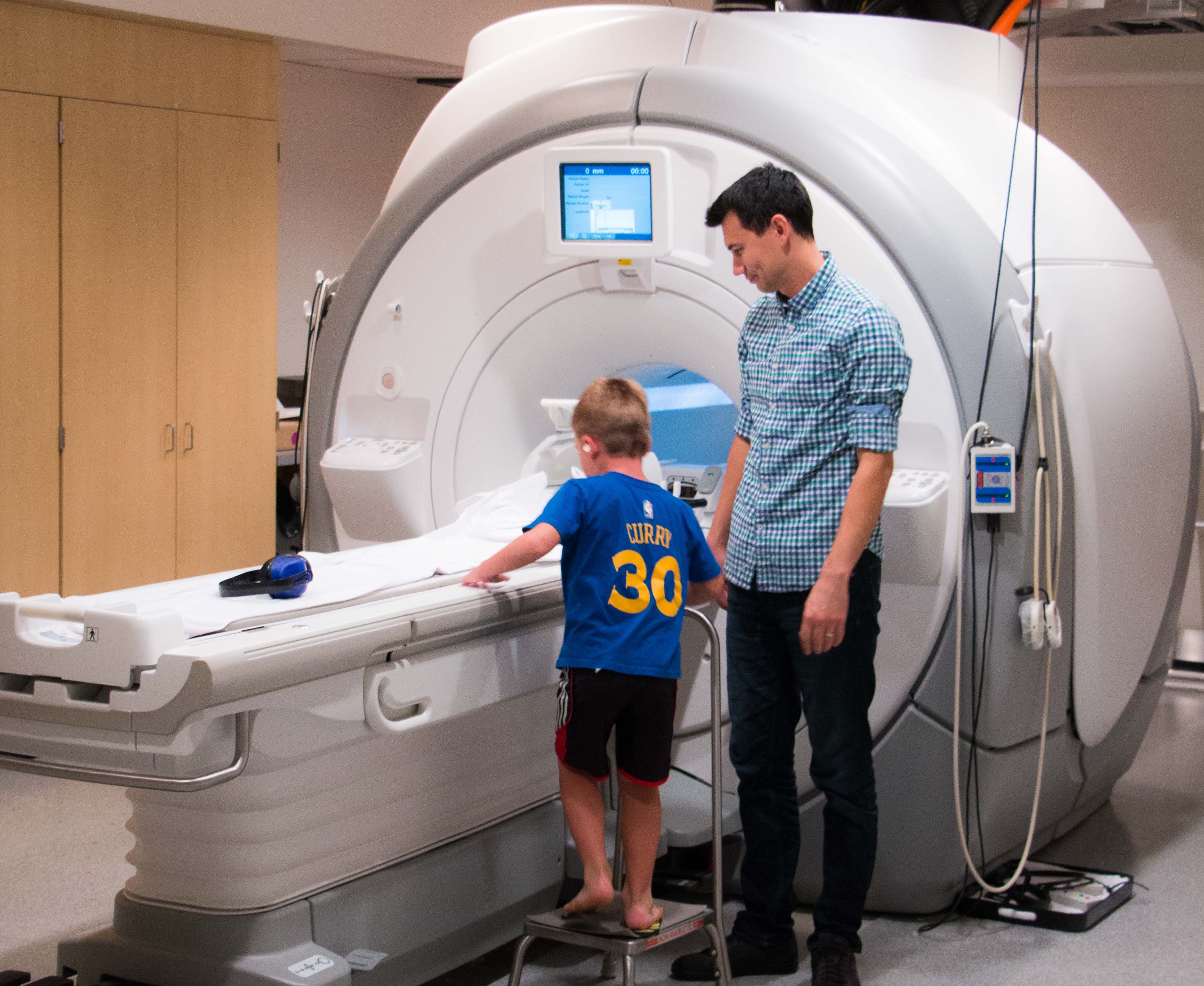 We are broadly interested in understanding brain connections and neural mechanisms that give rise to our complex social behaviors, through the prism of development.
We use neuropsychological assessment, along with functional neuroimaging (fMRI) and other brain imaging methods (EEG, ERPs) to understand neural bases of typical and atypical development. See Research section for more details.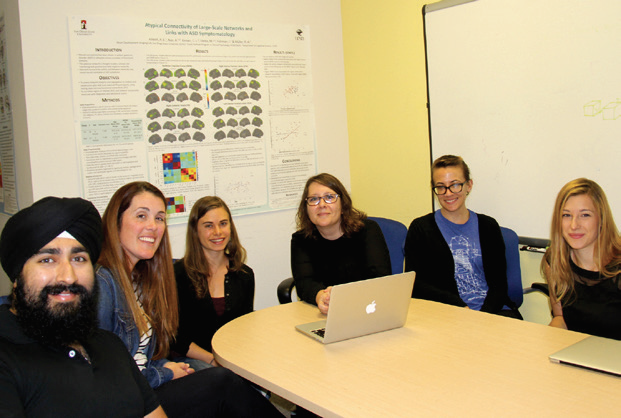 SDSU Toddler MRI Project:
Our current efforts focus on identifying early brain markers for Autism Spectrum Disorders (ASD), which remain unknown today. The SDSU Toddler MRI Project's goal is to understand how the brain develops in the first years of life in toddlers and preschoolers with ASD in comparison to typically developing children. We are examining how the brain is organized at the age when first autism symptoms become apparent (around 18-24 months) and how it changes throughout the early childhood, by the time children reach age 4-5 years.
This project is conducted in collaboration with colleagues at SDSU, UCSD, and Rady Children's Hospital San Diego, and is funded by the National Institutes of Mental Health. To learn more about this project, read here.
SCANgroup receives a new award to examine the effects of the Improvisational Theater intervention on social skills in teens with ASDs. Under this Community-University partnership award, we will be teaming up with Richie Ploesch and the Unscripted Learning Connections Program to evaluate the effects of their fun improv theater program on anxiety and overall well-being in teenagers with ASDs.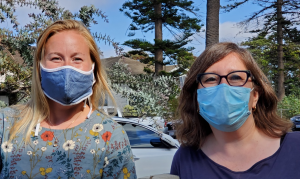 Our best wishes to Katherine who is moving to Seattle to attend a grad program in Applied Psychology at UW!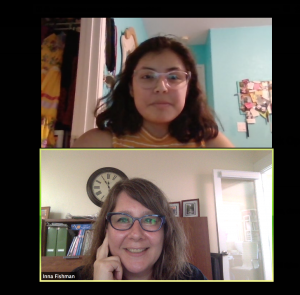 Congrats to Elisa Mendez, an undergraduate student in the lab, for acceptance into the SDSU Summer Undergraduate Research Program! During this entirely virtual program (due to the Covid pandemic), Elisa will utilize the Toddler Project data to examine whether there are links between socioeconomic variables and anxiety levels in young children with autism.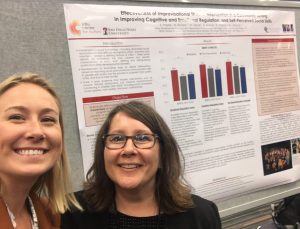 Check out our presentations at the International Society for Autism Research (INSAR) meeting in Montreal: from brain networks in toddlers with autism, to the relations between SES and early language skills in ASD, and effects of improvisational theater intervention on teens' social skills.
Thank you to all the SCANgroup students representing us at the Society for Neuroscience (SfN) meeting: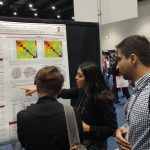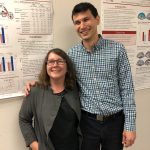 Chris Fong defends his Masters Thesis on brain network organization in children and teens with autism. Congrats Chris!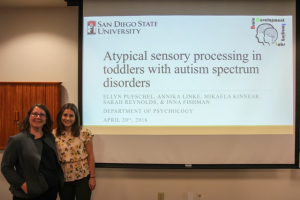 Congratulations to Elly Pueschel on graduating in 3 years and being named the 2018 Outstanding Graduating Psychology Senior! Elly will be starting a PhD program in Developmental Psychology at USC in the Fall. Congrats Elly, you'll be missed!