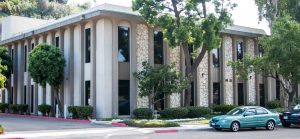 Our offices are located next to SDSU main campus. This is where we perform developmental and diagnostic evaluations. Our MRI scanning is currently taking place at University of California, San Diego (UCSD) in La Jolla, at the Center for Functional MRI. If you are uncertain where your study visit is taking place, please feel free to contact the researcher you are working with, or call us at 619-594-2500.
Contact Information:
Phone: 619-594-2500
Email: ToddlerMRIstudy@sdsu.edu
Address: 6363 Alvarado Court, Suite 200 San Diego, CA 92120
Mail Code: 1863
Public Transportation: Our lab is conveniently located near the SDSU and Alvarado Medical Center trolley stops and transit centers. Plan your trip here.